Before I even got Harmony ready to go sailing, I noticed a dragonfly that chose a nearby reed as its perch. It was a difficult shot, but here's one of the two best.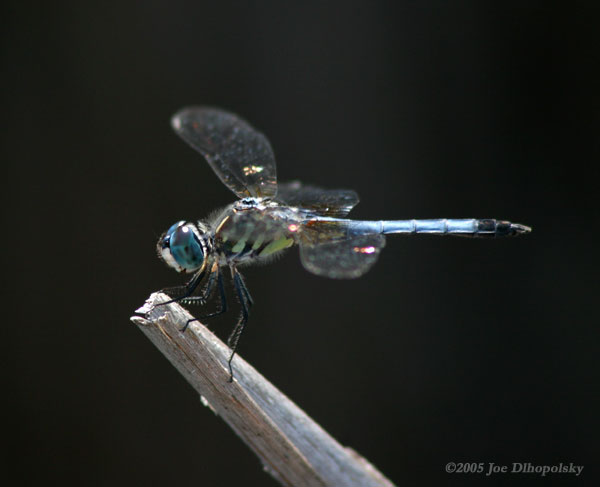 ---

The sail across was pleasant. I kept my eye on the northeast, as there was a prediction of a cold front and thunder storms. The peak of the summer vacation time is here. I almost didn't get a slip on Fire Island. However, I found one next to a large trawler that fully blocked my view of the bay. The afternoon was hot, but there was a nice southwest breeze off the ocean. I stayed in Harmony's cockpit, strumming my guitar and watched the goings on in the marina. In the late afternoon, the baby mallards starting looking for their moms. I got a shot of one that was dodging immense boats as it peeped for its mom.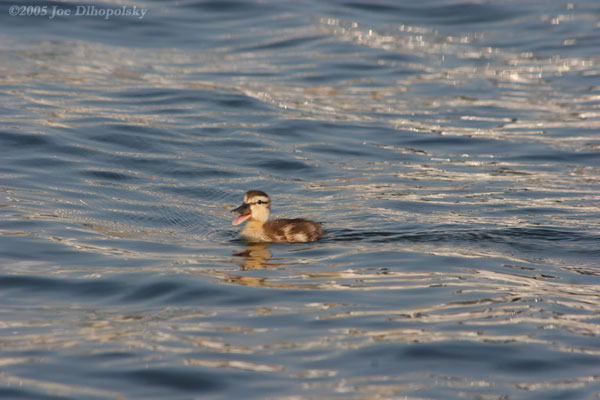 ---

I must comment on this photo. One of the first rules that professionals give to amateurs is to get in close. I had a few shots where I did this, but they weren't good enough to post. This one violates the rule. However, I wanted to get the point across of how dimunitive this little mallard was in the expanse of the harbor. I wouldn't have been able to achieve that effect if I got in close.

Here's another example. This yellow warbler was perched in a stand of pine trees that had perished a couple of years ago, the victims of parasites. I wanted to show the bright warbler in contrast to the expanse of dead trees. Okay, that's true to a point. However, I couldn't get any closer. I would have had to wade into tick-invested beach grass to get closer. And then I'm sure he would have fled before I could get the shot.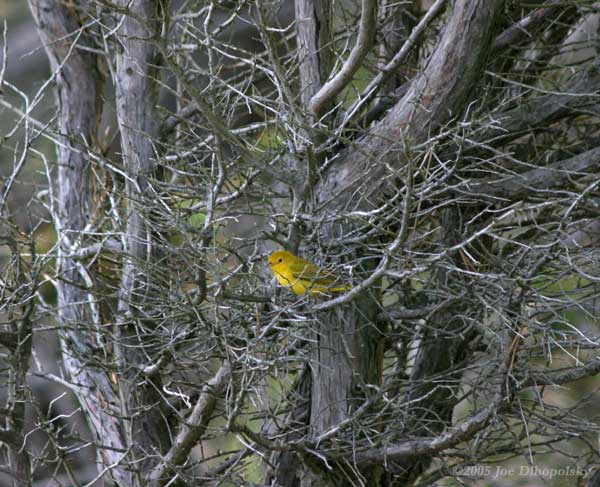 ---

As the sunset neared, I took advantage of one of the two "magic hours" for the day's lighting. A walk on the beach and back to the dock for the final sunset resulted in these shots:

A bumblebee near the fire department building.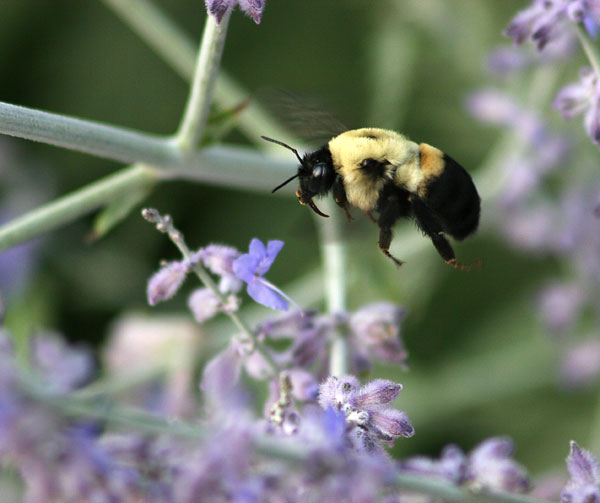 ---

A portrait of a juvenile ring-billed gull that let me get surprisingly close for the shot. I guess he hasn't experienced kids chasing him yet.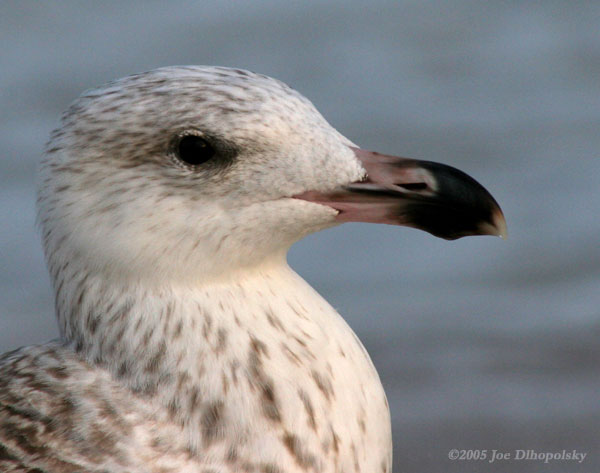 ---

A kite dancing on the dwindling wind.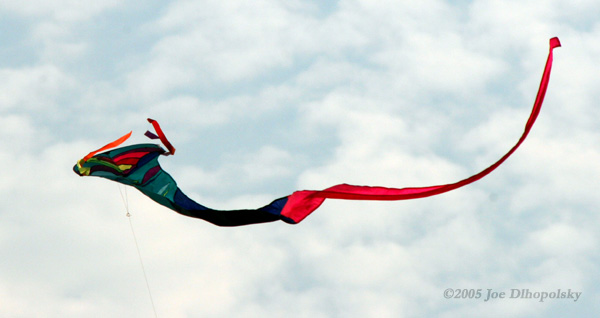 ---

Another kind of air vehicle flying into the sunset.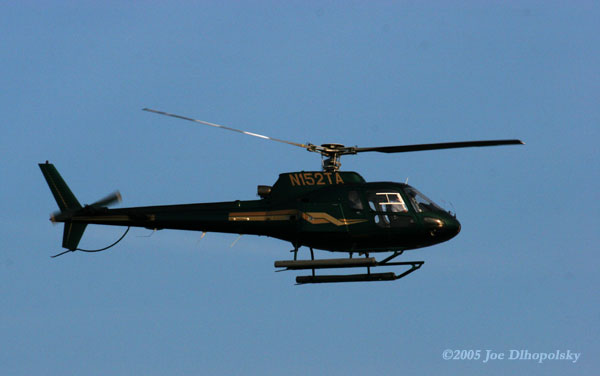 ---

A gentleman who told me that his relatives were impressed, but he wasn't sure that he'd caught anything of value.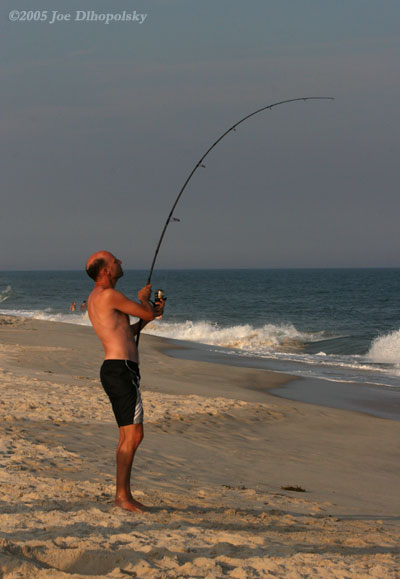 ---

I hope the reader is not intimidated by my extensive knowledge of flora and my use of the proper scientific nomencature, but here is a yellow flower growing on the edge of the boardwalk . (It might be a black-eyed Susan, but I'm not certain.)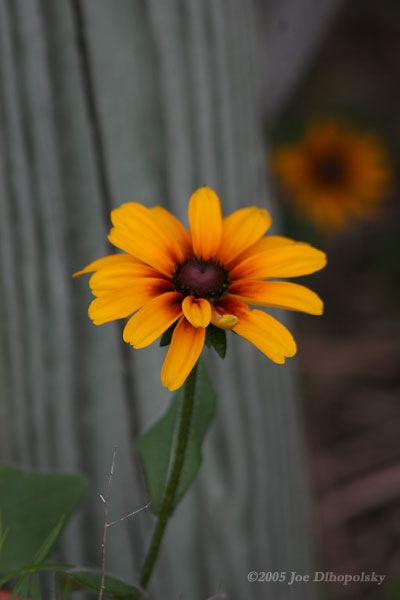 ---

As I walked back to the marina, I was taken by the song of a bird. I finally spotted it and got a long shot. Here's a crop of it. My guide identifies it as a rufous-sided towhee, which is the first that I have seen. I always get a little thrill upon seeing a new species. Obviously I am not an avid birder or I would have seen one of these long ago.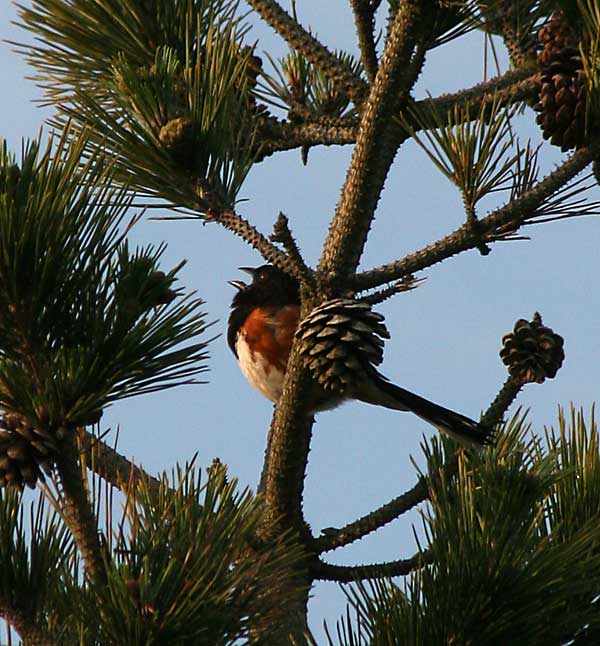 ---

I got back in time to get two shots of a sunset that ended too soon as a bank of clouds obscured it.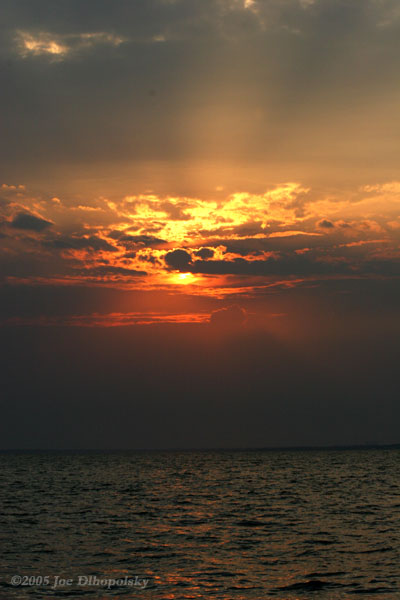 ---

And a close up: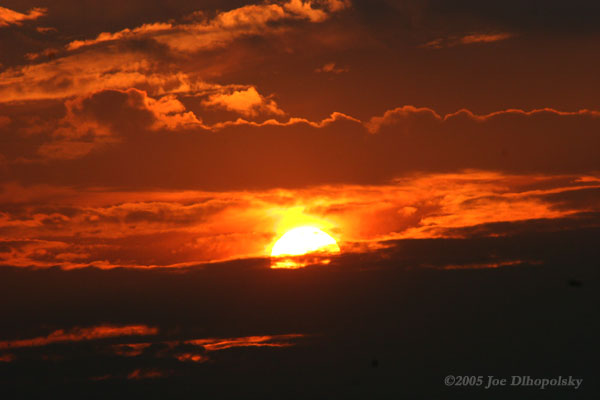 ---

Then it was on to the Fire Island Casino for a turkey panini and a couple of glasses of wine. It was a quiet evening with the Mets losing and three attractive young women who compelled me to long for younger days and fictions about which to reminisce. Then back to Harmony. It was a hot night, made more so by the arrival of another large boat on my other side. This one was captained by Dave, with an immense beam - the boat, not Dave. The predicted storms did not arise. Some time toward morning, the wind shifted to the north and it began to cool down.
A north wind when leaving Davis Park is not welcome. In the morning, I was forced to motor to windward until I could turn west. I always feel like something of a failure when I have to use my motor. However, I couldn't tack in the narrow channel. When I got to the Watch Hill entry buoys, I raised my sails and set a westerly course. The wind wasn't too strong, so it was a pleasant sail.

Here are some shots of motor boats.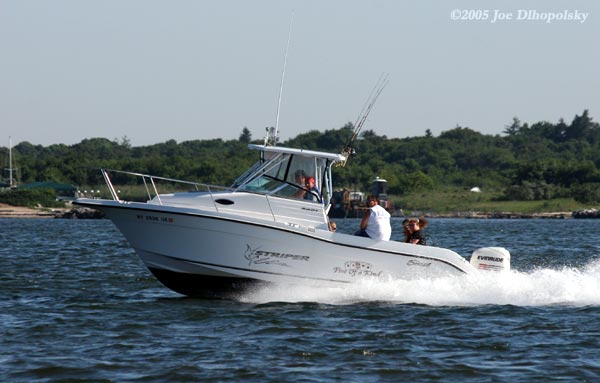 ---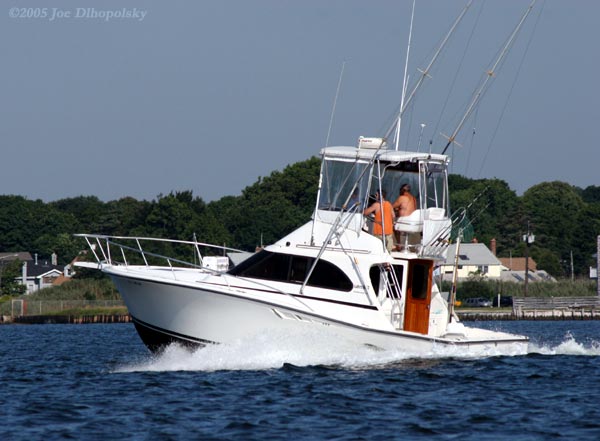 ---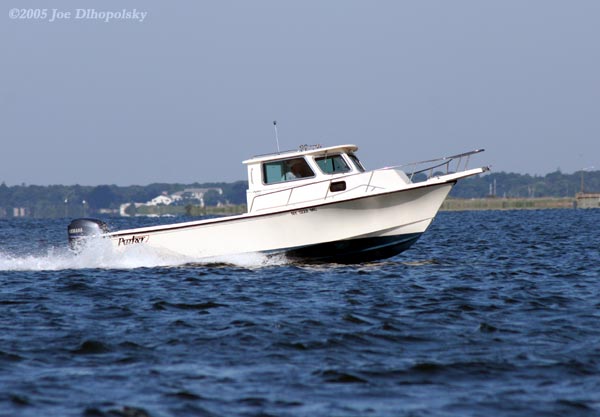 ---

I saw some sailboats, but they were motoring, either with or without sails. I didn't take any pictures of them. I'm afraid that I'm a bit judgmental here. The way I look at it, if there is wind, then sailboats should be sailing. If you don't want to sail, then get a real motor boat. Okay, off the soap box.
I hope the next two shots illustrate what I mean. To me, there's nothing prettier than a sailboat in harmony between wind and sea. A sailboat travels on the lifeblood of the Earth propelled by her breath.

Both shots are of Shoot'n the Breeze, hailing from West Babylon and heading east.

---

And my favorite of the set: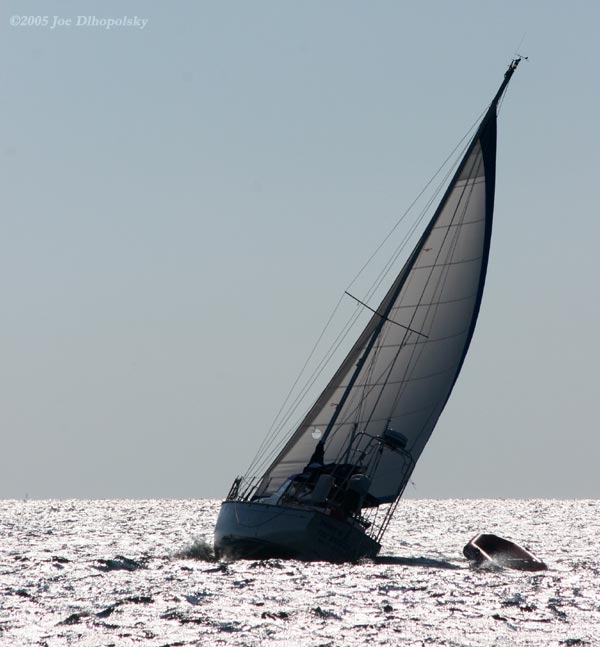 ---

Just before I reached Browns River, I saw a tractor on the water. It's not a common site. That's Tony's Barge bringing it over to Fire Island to do some work.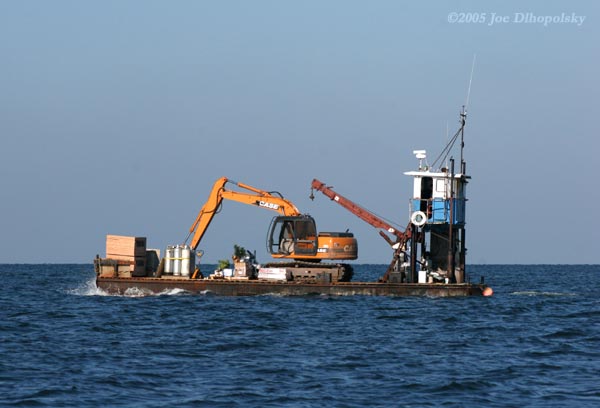 ---

The last photo of the day is a shot from the river side of the Land's End catering establishment. One of the former managers works out in my gym. I once told him that I enjoy sailing up the river when the wind is fair, hoping to provide a moment for a newlywed couple or their families and friends. His comment was, "And we thank you for that."